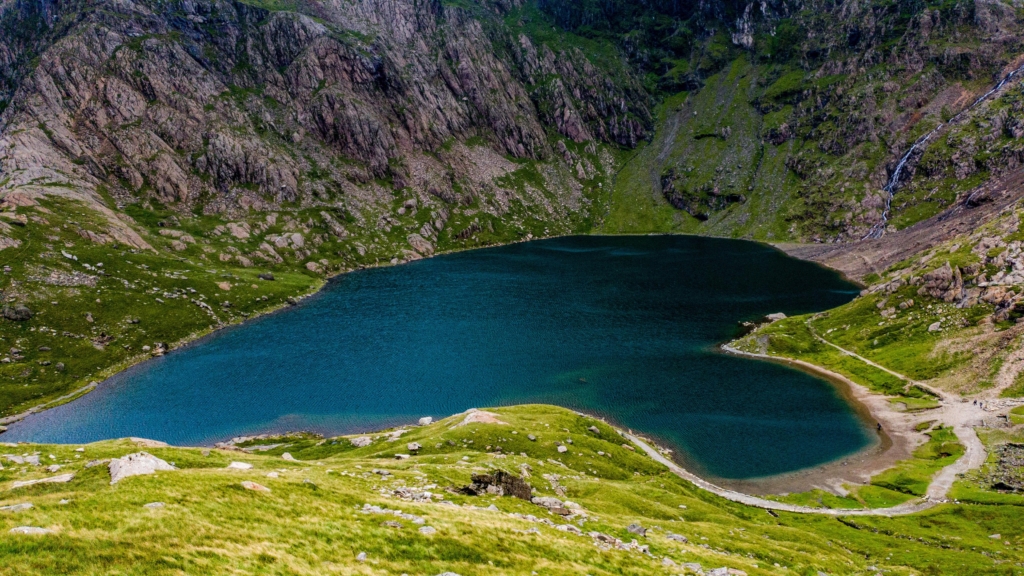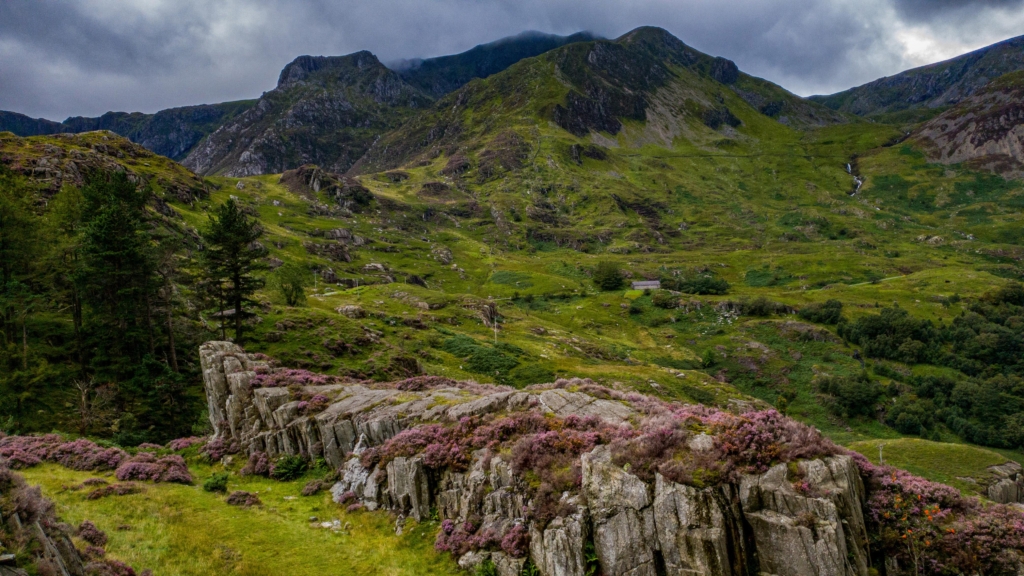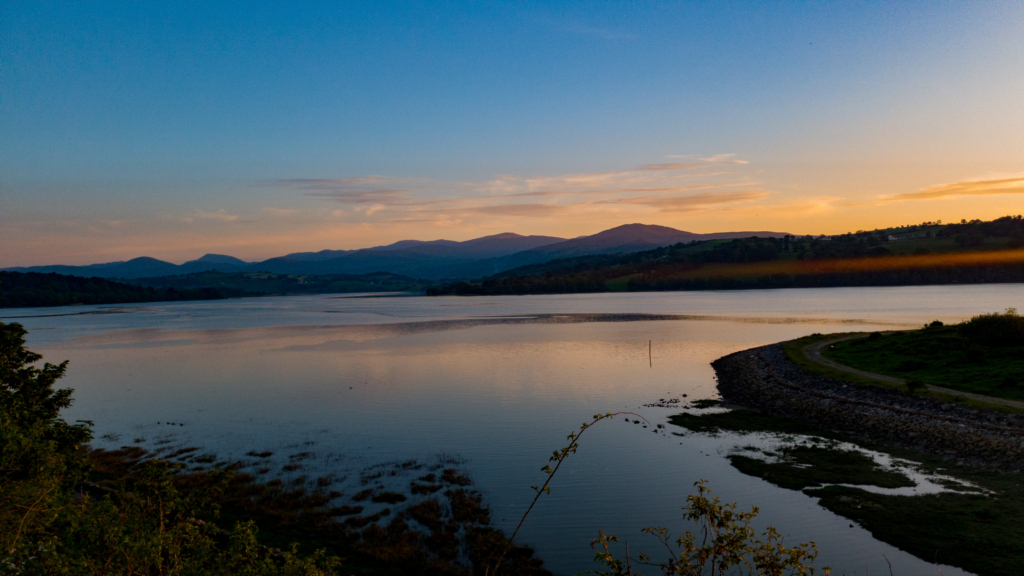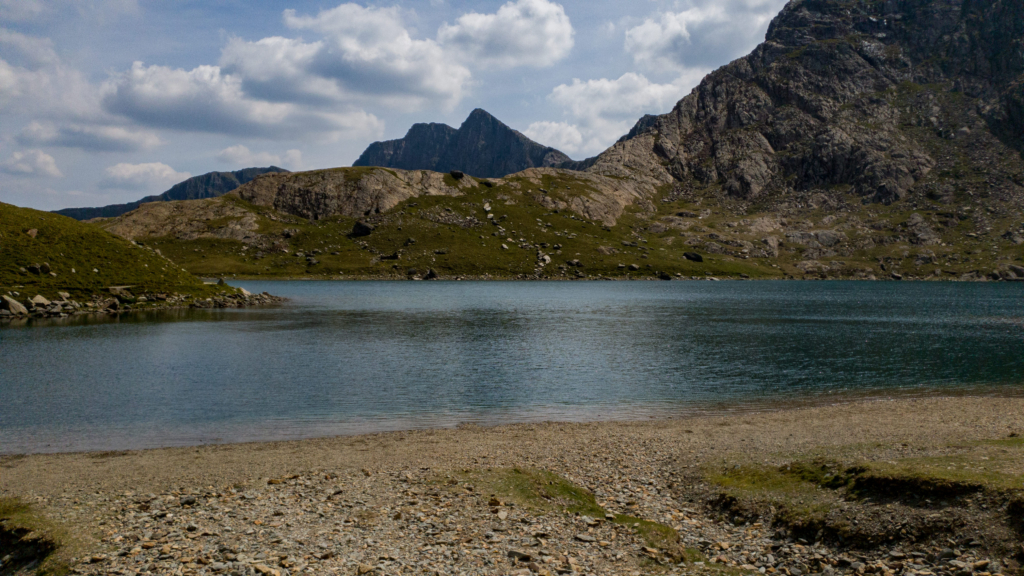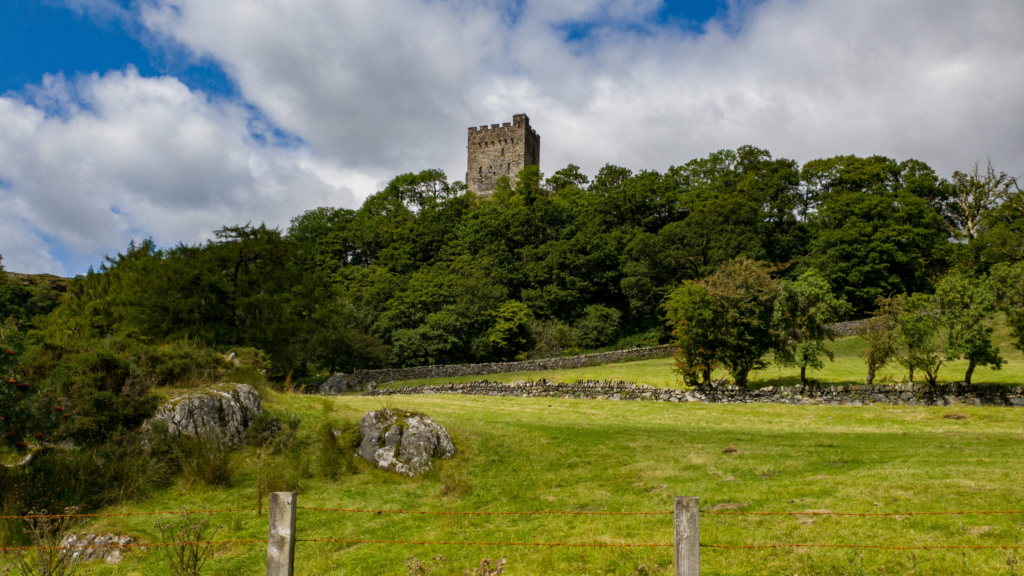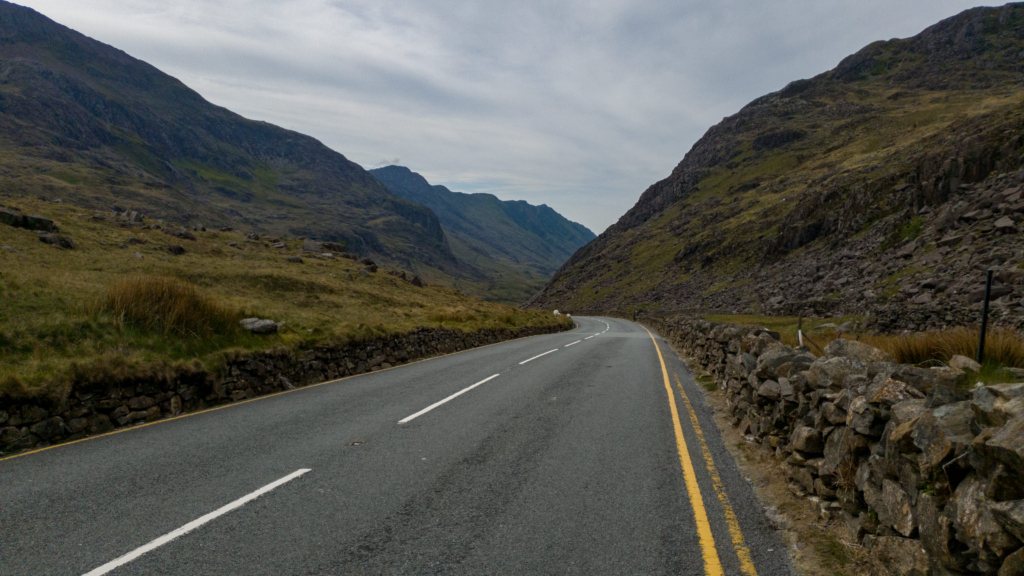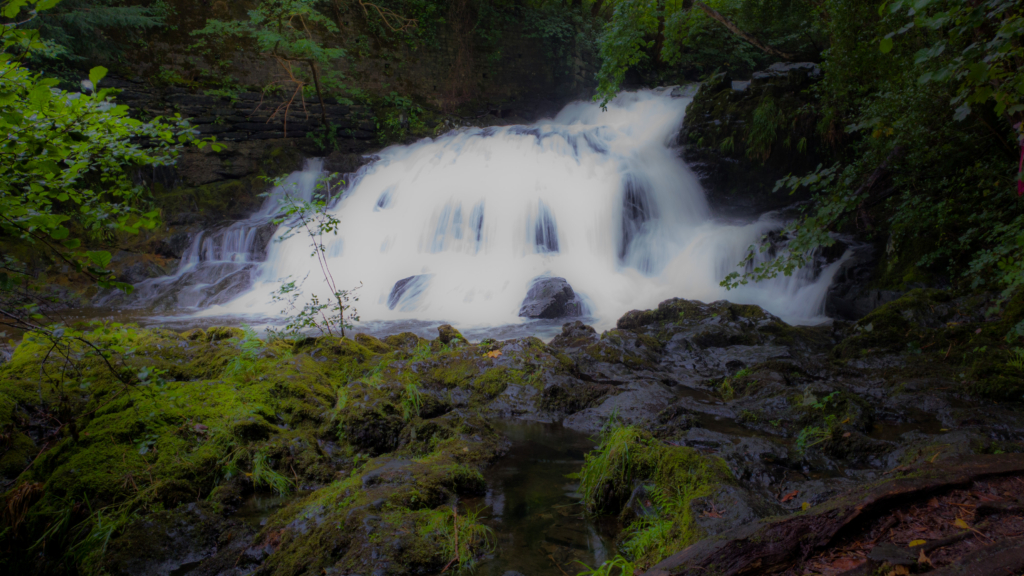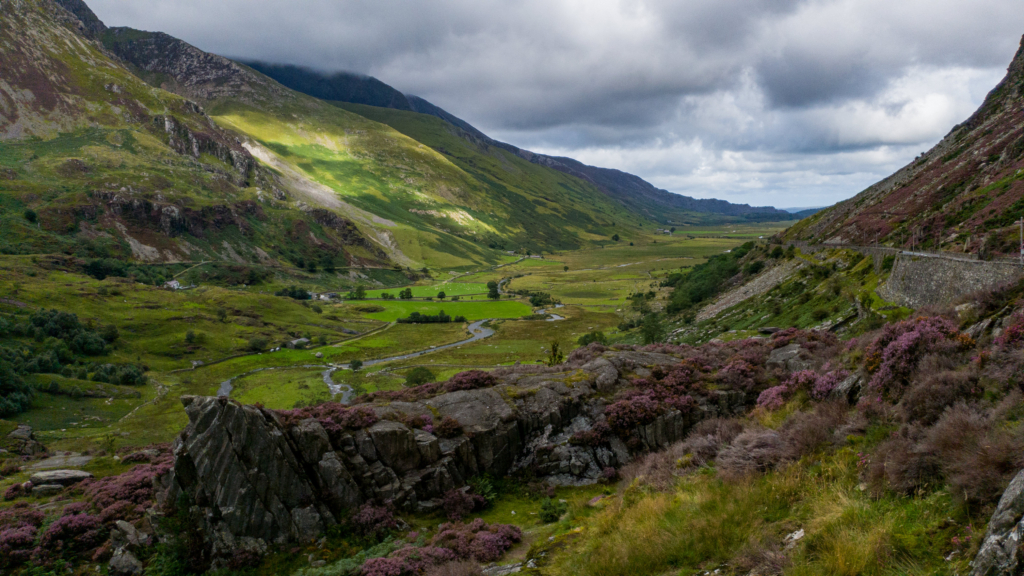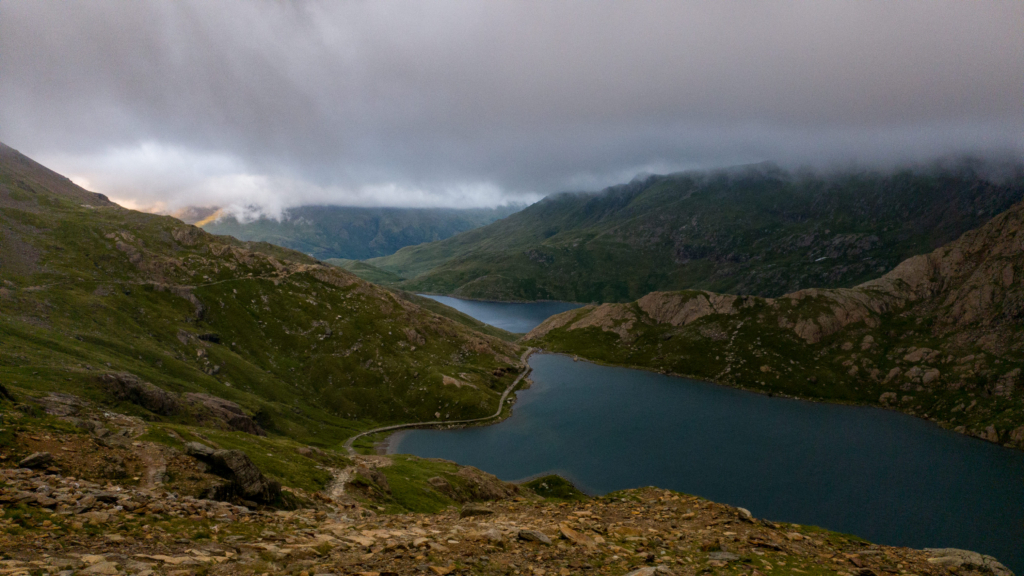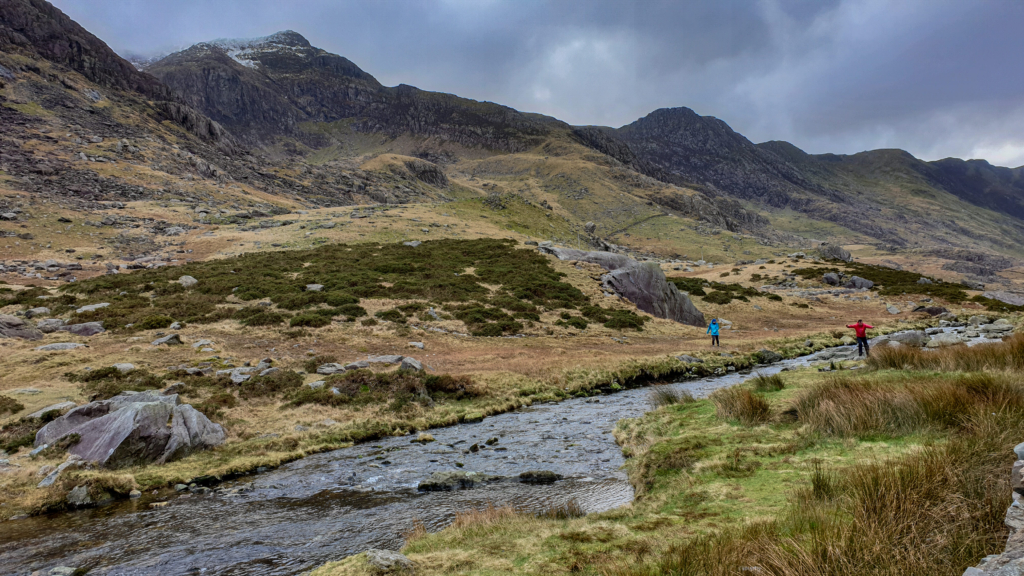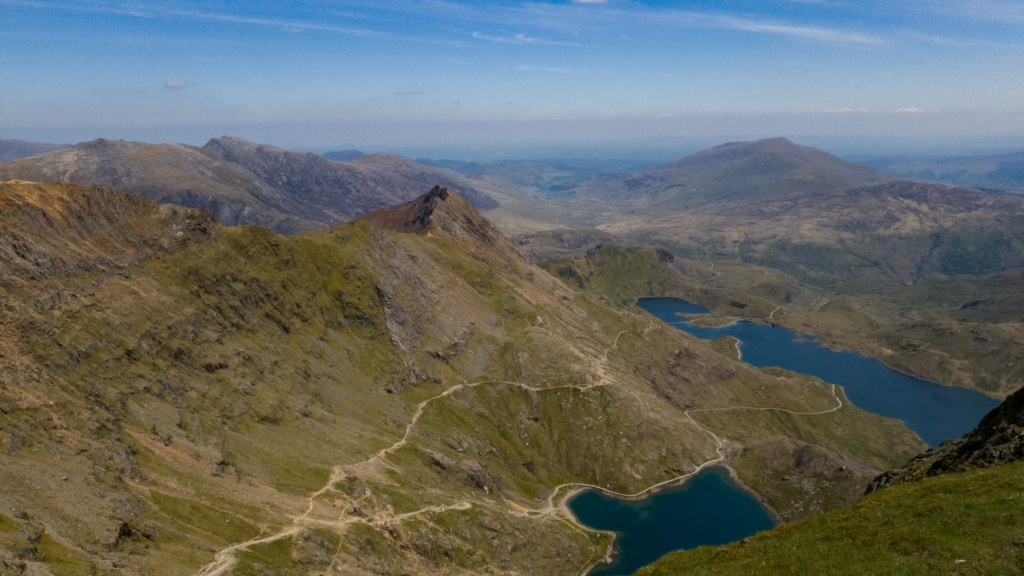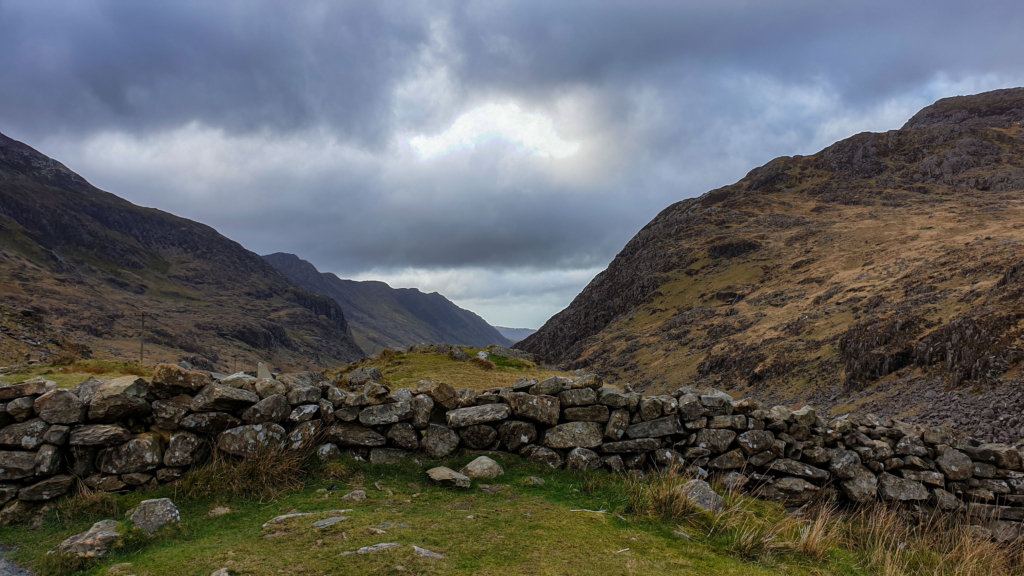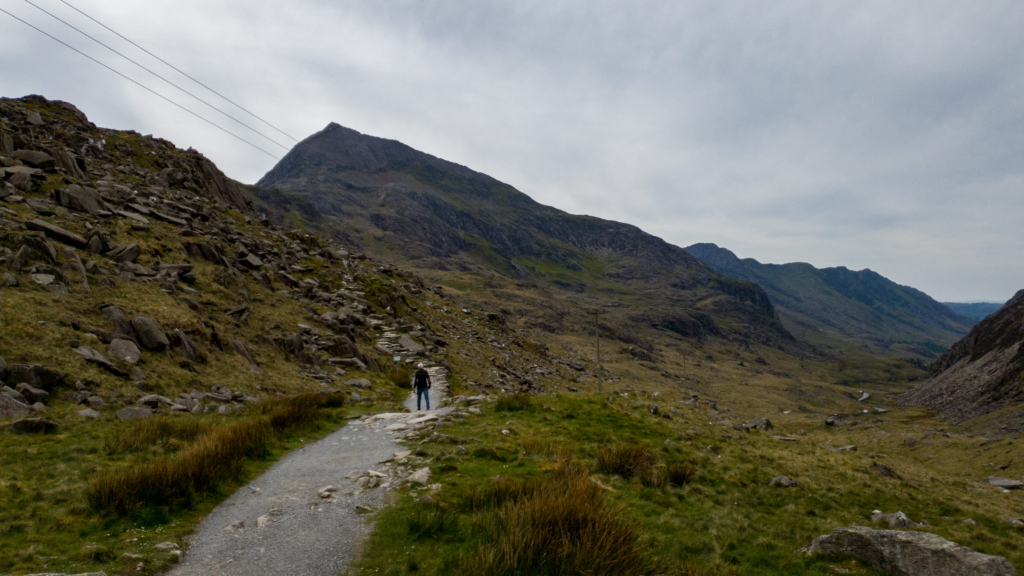 I fell in love with Snowdonia the first time I visited in 2019. I was completely lost for words on several occasions at just how beautiful a place it is. Wales is blessed with some stunning coastlines, particularly along the west coast, but I have always been drawn to mountains and hills. I like taking on the challenge of cycling up testing road climbs and I'm equally happy swapping two wheels for climbing boots and hiking for hours on end whether with other people, or just by myself with the sights and sounds of nature for company. I think there is just something amazing about seeing untouched mountain landscapes that have taken millions of years to produce their peaks which dominate the views and pierce the skyline. Seeing snow-capped mountain ranges when the weather around you is t-shirt temperatures is also treat that is etched into memory. Snowdonia is a special place and one that I hold very close to my heart and always will. The scenery in all directions is utterly breathtaking and even the occasionally harsh weather extremes cannot take that beauty away.
Behold the sweeping valleys
Where the heathered slopes do lie,
With rugged peaks that reach
Unto the ever-changing sky,
Where Snowdon stands before me now
As clouds begin to break,
Llanberis still the morning light
Now rests upon the lake.

Snowdonia by Andrew Blakemore (excerpt used with permission)
The mile upon mile, or kilometre upon kilometre, for those brave enough to embrace a scientific unit of measurement of unspoilt land as far as the eye can see makes Snowdonia a truly special place. With roads and the occasional hamlet or pub being the only man-made distraction, one can drive, cycle or walk for hours on end taking in the sights and sounds of nature along the way.
The gallery contains just a sample of my photographs taken in Snowdonia. Feel free to check out the full gallery.
I have been back several times since and each time, it somehow manages to get just that little bit more magical. I find more summits to climb, more roads to cycle, more lush scenery to photograph and more reasons to go back.
On one occasion, I met an ex-pat called Tony whilst on a hike around Llyn Crafnant and Llyn Geirionydd in Gwydyr Forest. He was casually waiting, hands in his pockets, on the lane outside his house for a furniture delivery whilst enjoying the views over Cefn Cyfarwydd. Amazingly, our conversation started with Tony expressing concern for a lamb in the field opposite his house. It didn't look good tbh, it seemed lifeless and it didn't stir at all whilst we chatted.
I took this photo a minute before meeting Tony. The poor little lamb mentioned by Tony is the closest one in view:
Tony had taught himself Welsh when he moved to Llanelli years ago. He said he made loads of mistakes with pronunciation, but no one gave a fuck and this helped him, so he stuck at it.
When we parted ways, we shook hands and I told him that I'd be back to buy him a drink at his local rugby club…using Welsh:
Ga i dau beint o gwrw os gwelwch yn dda?
Nailed it!
I was inspired to learn Welsh! I already knew some very basic words and phrases which Lucy and Oliver had taught me, but I had little understanding of the grammar and pronunciation rules such as the mutations and digraphs that are features of the language. Before I discovered mutations, I honestly thought that Wales had 3 unique places called Bangor, Mangor and Fangor. There's me thinking about how confusing that must be to the locals and then I find out why and when the lettering changes and how. I'm getting better but I haven't been able to dedicate as much time as I would like to Welsh as other commitments such as my degree course have been a priority. That said, I am now capable of having brief conversations in Welsh and I can get by ordering food and drinks in West Wales and North Wales. I am able to read some Welsh text with competence and can even watch Welsh-language television (with subtitles) and be able to understand what is happening. However, I still frequently come unstuck on many words which reminds me that I still have a long way to go. Pronunciation on some sounds can also be hit and miss. Mastering the alveolar trill which produces the rolled 'r' is one such miss, but in my defence, I started learning to speak English in Essex which uses a version of English that features just half a dozen letters, sounds with the excessive use of acronyms and none of them involve a rolled 'r' 😁
It's an ongoing process, but I am determined to become fluent.
For anyone who hasn't experienced hearing anything in Welsh, I cannot think of a better example than the Welsh National Anthem Hen Wlad Fy Nhadau being belted out by the Welsh rugby team and fans at the Principality Stadium in Cardiff. How can you hear that and not be moved? The video was taken from the 6 Nations match against England in 2019 which Wales won 21-13. Wales went on to complete the Grand Slam.
Here are the full lyrics, although the version sung at sporting events is usually just the first verse and chorus:
Mae hen wlad fy nhadau yn annwyl i mi,
Gwlad beirdd a chantorion, enwogion o fri;
Ei gwrol ryfelwyr, gwladgarwyr tra mâd,
Tros ryddid gollasant eu gwaed.

Gwlad, Gwlad, pleidiol wyf i'm gwlad,
Tra môr yn fur i'r bur hoff bau,
O bydded i'r heniaith barhau.

Hen Gymru fynyddig, paradwys y bardd;
Pob dyffryn, pob clogwyn, i'm golwg sydd hardd
Trwy deimlad gwladgarol, mor swynol yw si
Ei nentydd, afonydd, i fi.

Gwlad, Gwlad, pleidiol wyf i'm gwlad,
Tra môr yn fur i'r bur hoff bau,
O bydded i'r heniaith barhau.

Os treisiodd y gelyn fy ngwlad dan ei droed,
Mae hen iaith y Cymry mor fyw ag erioed,
Ni luddiwyd yr awen gan erchyll law brad,
Na thelyn berseiniol fy ngwlad.

Gwlad, Gwlad, pleidiol wyf i'm gwlad,
Tra môr yn fur i'r bur hoff bau,
O bydded i'r heniaith barhau.
Translated into English, it reads as:
This land of my fathers is dear to me
Land of poets and singers, and people of stature
Her brave warriors, fine patriots
Shed their blood for freedom

Land! Land! I am true to my land!
As long as the sea serves as a wall for this pure, dear land
May the language endure for ever.

Old land of the mountains, paradise of the poets,
Every valley, every cliff a beauty guards;
Through love of my country, enchanting voices will be
Her streams and rivers to me.

Land! Land! I am true to my land!
As long as the sea serves as a wall for this pure, dear land
May the language endure for ever.

Though the enemy have trampled my country underfoot,
The old language of the Welsh knows no retreat,
The spirit is not hindered by the treacherous hand
Nor silenced the sweet harp of my land.

Land! Land! I am true to my land!
As long as the sea serves as a wall for this pure, dear land
May the language endure for ever.
Now, that's how an anthem should sound and what one should be about imo. It fucking boils my piss that the English national anthem is about the head of state. The Queen, or Lizzie as she likes to be addressed in informal circles may be good for getting some tourists in to have a walk around Buckingham Palace, but she has no real power in this day and age plus the idea of a Royal Family in modern Britain carries the stench of the British Empire which resulted in bloodshed and misery around the world. I can't think of a single positive reason for having a Royal Family in a so-called developed democratic country. As a nation, or group of nations, the UK has serious issues with poverty, racism and greed but hey, lets celebrate that by throwing millions of pounds of public money at a family borne to immense wealth and privilege.
I'm kinda tempted to run the lyrics to the North Korean national anthem through Google translate as I'm pretty sure it would look something like this:
God save our gracious Kim,

long live our noble Kim…
See what I mean?
We should be celebrating the land and the people who have helped to forge it.
Instead we're not only asking for divine intervention to save a person, but also to send her victorious. I mean, WTF?!? So, in order to really embrace our anthem, does one have to believe in God as well?
As for sending the Queen victorious, victorious to what exactly? The next illegal war, or rumours about family members indulging in dubious lifestyle choices or attacking in-laws of mixed-race.
Fucking hell, apologies if this comes across as a rant but GSTQ just epitomises divisiveness to me. I can't sing it and do not agree with the message it sends. England needs an anthem which has real meaning to her people.
I used to think Jerusalem would make an ideal national anthem for England. It's way more uplifting and moving than GSTQ, but it also has overt religious connotations.
Rule Britannia is another song that is frequently mentioned as a potential national anthem, but no fucking way. Let me just remind you of the second line of that song:
Britons never, never, never shall be slaves
These lyrics were penned in 1740, which was ironically the height of the slave trade years. Which was also somewhat ironically a time when Britain was a fundamental part of that permanent stain on our history. The song also drops in references to heaven, guardian angels as well as obvious undertones of battle.
Whilst the title of Elgar and Benson's Land of Hope and Glory offers some hope, it again mentions God as well as references to the Empire so that's fucked imo.
Fuck, who knew that picking a national anthem would be so tricky?!?
How about a little help here God? Oh shit…see how easy it is toask for that divine intervention?
We may as well stick with that theme and select GSTQ, but lets go with the Sex Pistols' version.
There we go. That should please the majority, although I expect Lizzie is turning the air blue at Windsor Castle and has just booted a corgi across one of the many gardens! #Backofthenet
Anyway, I do sometimes wonder if that little lamb was ok, and if Tony got his furniture delivery.
Photographer: Nick Thompson
Location: Snowdonia, North Wales
Camera(s): Samsung SM-N960F
F-stop: 1.5/2.4
Other portfolio entries that might interest you…