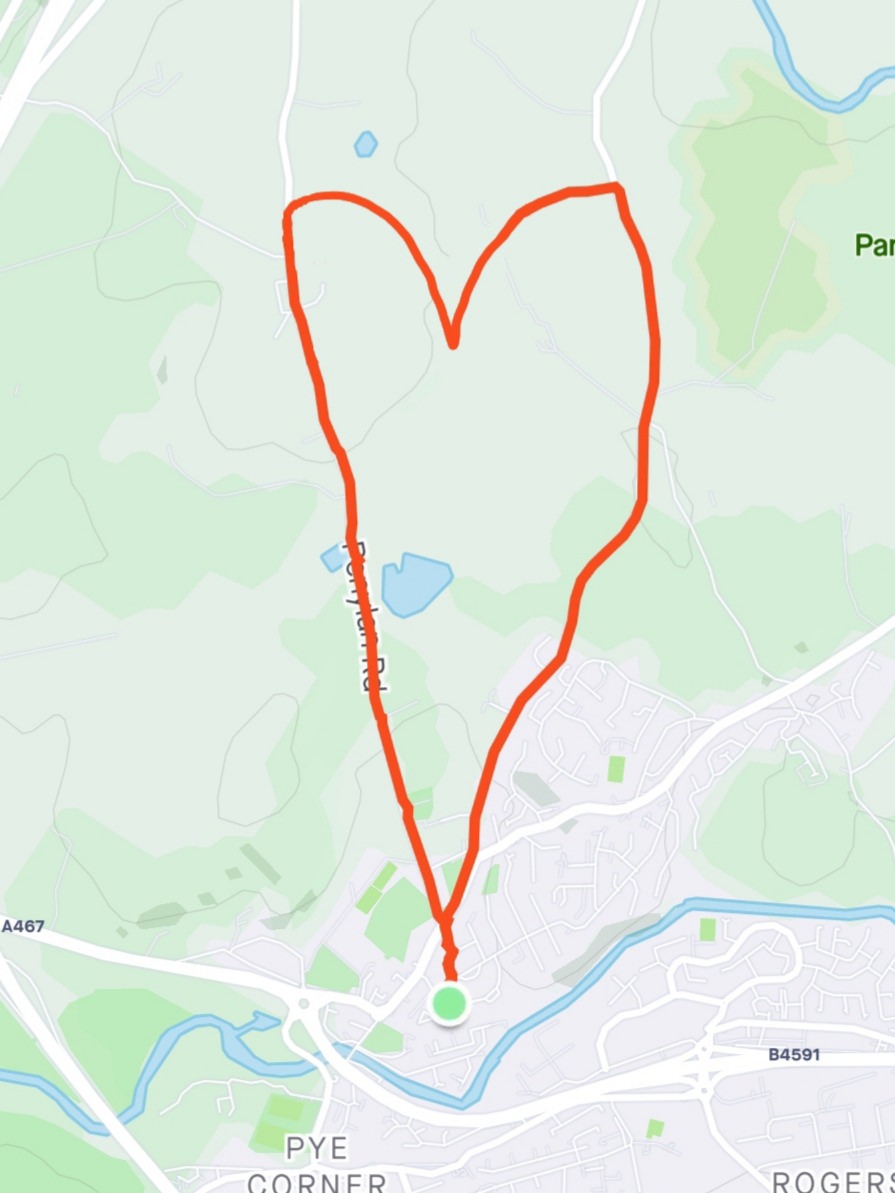 Fake Strava Art was a COVID-19 lockdown project for me. Taking the time to create intricate routes in order to create real Strava art sounded like a complete ballache, so the most sensible workaround was to create fake Strava art. The preparation side of this workaround did not require time-consuming ballachery. In fact, all I had to do was put my cycling gear on and ride my bike!
"If it's not on Strava…it didn't happen"

quote attributable to several thousand Strava users.
Can't argue with that logic. My fake Strava art is on Strava, therefore it happened 😁
The real work started when the ride finished. I had to look at the GPS recording from several angles to see if the outline looked remotely like anything else. For some routes, this was very straightforward, although other routes required a more flexible interpretation.
Once I had a subject in mind, I then had to edit the route using the S Pen for my Note 9 phone. Ordinarily, my drawing abilities are a bit shit tbh, but I kinda excelled at editing the GPS routes on my phone. It did help that any mistakes could easily be undone, whereas if I was using pencil and paper, I probably would have given up after going through a small forest in waste paper.
Not only was I being creative, I was saving the environment in the process.
You're welcome.
However, in some cases, the time saved from planning a real Strava art project was consumed in the editing process. I could probably ride 50 km quicker than it took me to create the fake Strava art associated with it 🤔
As you can see from the examples in the gallery above, some final edits used quite a bit of artistic licence, but it's just a bit of fun so meh 😉
The gallery above contains the final edits. The full gallery shows the before and after screenshots.
As the novelty started to wear off, I then made the decision to have a go at some real Strava art…which is the topic of the next portfolio entry.
Photographer: Phone screenshot feature
Models: A map and a GPS route
Country: UK
Style: Abstract
Other portfolio entries that might interest you…